The Influence of NCT 127 Brand Ambassador on The "Click" Toothpaste Brand Image in NCTzen
Keywords:
Brand Ambassador, Brand Image, Korean Wave
Abstract
Toothpaste is one of the primary needs of the community, which means that the community needs its supply. As a dental health product, the type of toothpaste also has a significant influence, not only on dental health but also on fresh breath. Several companies with well-known toothpaste brands always try to promote their products in various ways. Through television and advertisements, like toothpaste "Click", whose sales are increasing due to cooperating with a K-pop music group from South Korea named NCT 127, a brand ambassador to support its sales and marketing. Therefore, this study aimed to determine whether and how much influence NCT 127 as brand ambassadors had on the brand image of the "Click" toothpaste product in the Nctzen fandom. The population in this study were followers of the Twitter account @nctzenbase, which has 752,000, while the research sample used the Slovin sampling technique with as many as 433 respondents. The instruments used in this study were brand ambassador and brand image questionnaires that researchers had modified. This type of research is quantitative research with a mixed-methods approach. The data obtained were then analyzed using SPSS software. The study results show that the brand ambassadors of NCT 127 influence the "Click" toothpaste brand image. The magnitude of the effect is 37,7% so that other factors as much as 63,3% are influenced by other variables not examined.
References
Andani, U. (2022). Hubungan Perilaku Bullying Orang Tua Terhadap Konsep Diri Remaja Di Desa Sumber Asri Kabupaten Musi Rawas (Doctoral dissertation, UIN Fatmawati Sukarno Bengkulu).
Arum Dewanto, F. (2015). Analisis Pengaruh Kualitas Produk, Kualitas Pelayanan, Desain Produk, Harga Produk Dan Kepercayaan Terhadap Loyalitas Pelanggan Indosat Im3 Pada Mahasiswa Fakultas Ekonomi Dan Bisnis Universitas Muhammadiyah Surakarta (Doctoral dissertation, Universitas Muhammadiyah Surakarta).
Dewa, C. B. (2018). Pengaruh celebrity endorser terhadap keputusan pembelian wisatawan Yogyakarta pada produk oleh-oleh Jogja Scrummy. Jurnal Manajemen, 8(1), 1-9.
Ghadani, A., Muhar, A. M., & Sari, A. I. (2022). Pengaruh brand ambassador dan brand image terhadap keputusan pembelian di shopee dengan mediasi brand awareness. Insight Management Journal, 2(3), 110-118.
Kirana, L. C., Trijayanti, R. T., & Sari, Y. I. (2020). Pengaruh Zaskia Adya Mecca Sebagai Brand Ambassador Dalam Instagram Meccanismofficialshop Terhadap Brand Image Meccanism. Jurnal Apresiasi Ekonomi, 8(2), 308-320.
Kurniawan, S. D. (2012). Analisis Pengaruh Brand Loyalty, Brand Image, Iklan dan Perceived Quality terhadap Minat Beli Konsumen XL Prabayar di Kota Surabaya. Jurnal Ilmiah Mahasiswa Manajemen, 1(1).
Kushwaha, T. (2012). Brand extension: a strategy for competitive advantage. Samvad, 5, 18-27.
Masyita, D. A., & Yuliati, A. L. (2017). Pengaruh brand ambassador dian sastrowardoyo terhadap brand image produk makeup L'OREAL PARIS (studi pada konsumen L'OREAL kota BANDUNG). Jurnal Riset Akuntansi Mercu Buana, 3(1), 41-47.
Muhtadin, M. S., & Djatmiko, T. (2018). Pengaruh Brand Ambassador Terhadap Brand Image Shampo Pantene Di Bandung. eProceedings of Management, 5(2).
Pranadata, I. G. P. (2017). Analisis Pengaruh Brand Experience Terhadap Brand Perceived Value, Brand Satisfaction, Dan Brand Loyalty. Jurnal Bisnis dan Manajemen, 4(2).
Santoso, D. H. (2020). Pengaruh Celebrity Endorser Dan Brand Image Terhadap Keputusan Pembelian Smartphone Oppo Dengan Kepercayaan Konsumen Sebagai Variabel Intervening(Doctoral dissertation, Universitas Muhammadiyah Malang).
Tridayanti, F., & Nurfebiaraning, S. (2022). The Influence of Nct Dream as Brand Ambassador on Brand Image of Lemonilo Instant Noodle Product Through Young Generation. Medium, 10(2), 67-80.
Wang, F., & Hariandja, E. S. (2016, March). The influence of brand ambassador on brand image and consumer purchasing decision: A case of tous les jours in Indonesia. In International Conference on Entrepreneurship (IConEnt-2016).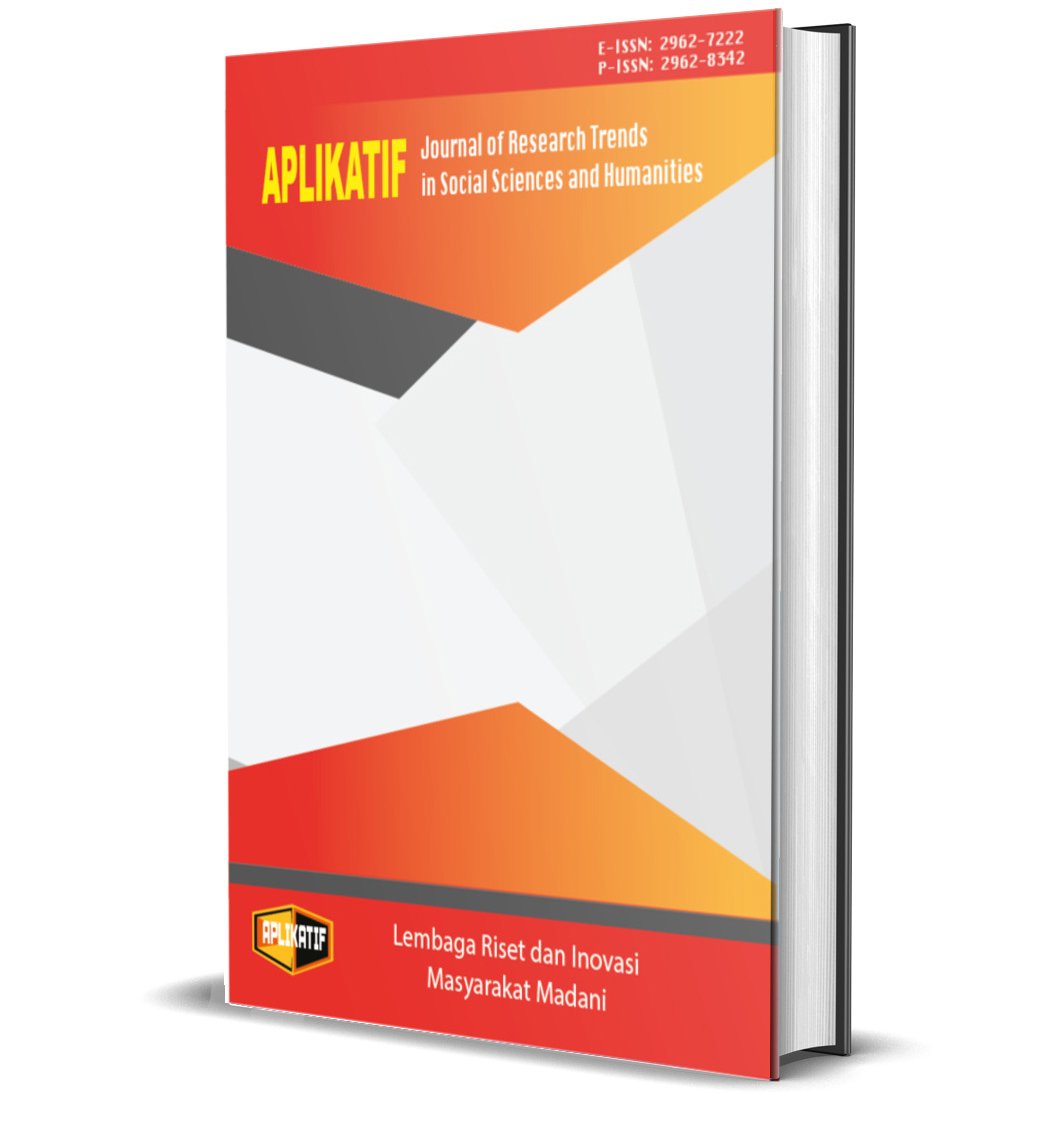 Downloads
License
Copyright (c) 2022 Kamila Alfiana Rahme, Serafine Angelina Yudianto, Eugenia Desta Riana Putri, Muhamad Nastain
This work is licensed under a Creative Commons Attribution-ShareAlike 4.0 International License.
| Abstract views: 1659 / PDF downloads: 340