Flood Vulnerability Assessment of A Semi-Arid Region: A Case Study of Dutse in Jigawa State, Nigeria
Keywords:
Flood, vulnerability, elevation, LULC, environment, GIS
Abstract
Floods occur as a consequence of overflowing water over a large area of land that is which is beyond the soils ability to absorbed the water at the receiving rate. In this study, rainfall, slope, soil type, land cover, and drainage network were analyzed as causative factors of flooding. Furthermore, Landsat satellite images was used to assess land use and land cover (LULC).  Flood vulnerable areas are were analyzed using the multicriteria evaluation process (MCE). A flood vulnerable areas map was generated after overlaying the maps of the major parameters responsible for flooding in GIS environment. The results show that the vulnerable areas are not confined in one area alone, however, the southmost part, the upper north and some part of the central accounting for about 25% are very vulnerable and high to flooding thanks to accumulations of multiple factors. Similarly, the result indicated that 53 %, 19% and 3% of the area were characterized as moderate, low and very vulnerable areas respectively. This research will help environmental managers and policy makers toward sustainable management of flooding affecting the area. This work will assist policy makers and environmental managers in identifying the major areas that are more at risk of flooding, thus, the little available resources can be allocated to these areas for better management practices and sustainable development.
Downloads
Download data is not yet available.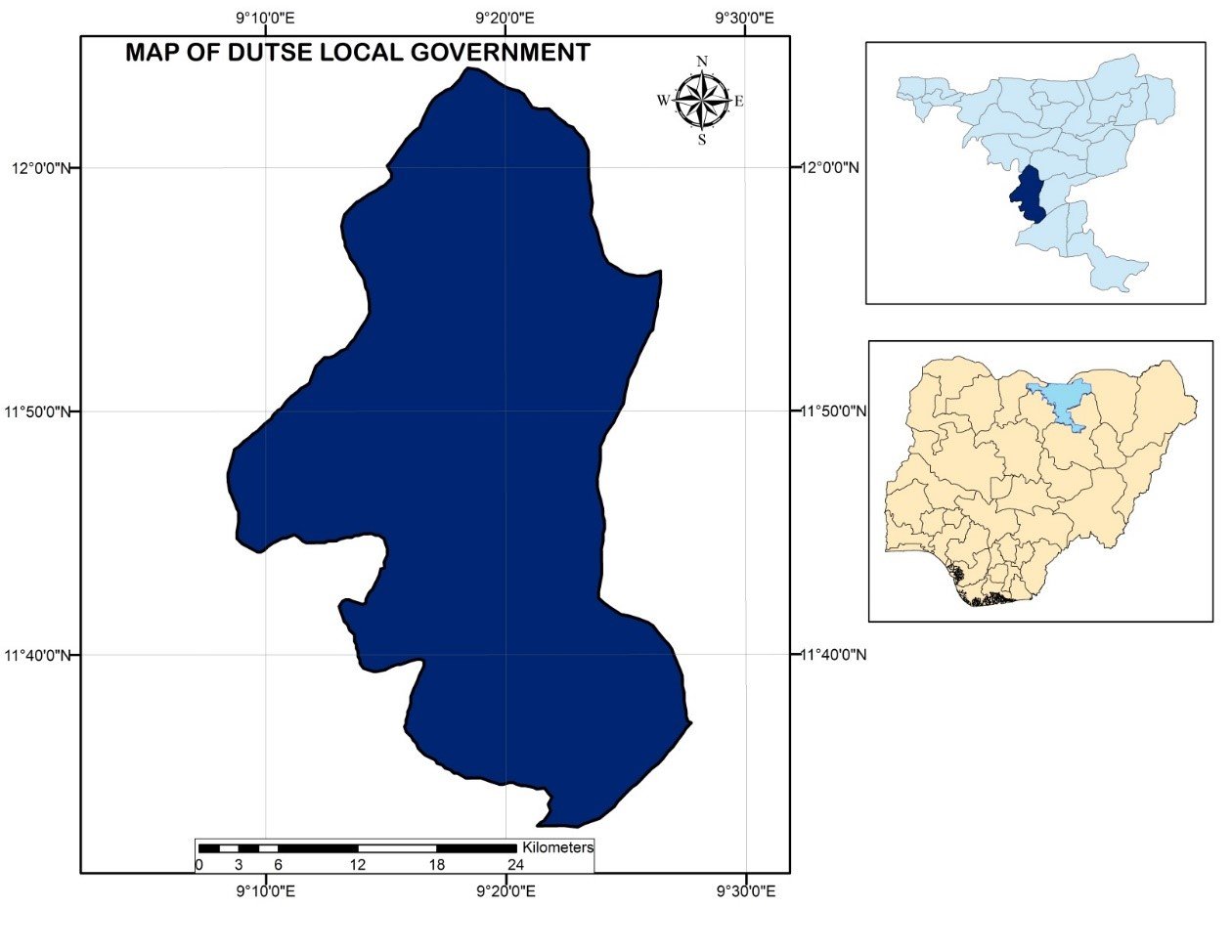 Downloads
How to Cite
Kura, N. U., S. U. Usman, & Muhammad Salisu Khalil. (2023). Flood Vulnerability Assessment of A Semi-Arid Region: A Case Study of Dutse in Jigawa State, Nigeria. Journal of Environmental Issues and Climate Change, 2(1), 20–29. https://doi.org/10.59110/jeicc.v2i1.151
License
Copyright (c) 2023 Nura Umar Kura, S. U. Usman, Muhammad Salisu Khalil
This work is licensed under a Creative Commons Attribution-ShareAlike 4.0 International License.
| Abstract views: 232 / PDF downloads: 148