Recognizing Friendly Preprint Servers and Indexation: SSRN First Look and Google Scholar Data base for Novice Researchers
Keywords:
Novice Researchers, Publication, Preprint, Repository
Abstract
In the era of Industry 4.0, marked by rapid technological advancements, the use of technology in academic disciplines is crucial. A significant aspect of this tech revolution is the rise of web-based preprint services and index databases, offering a direct avenue for researchers to share work without traditional peer review. This study investigates the adoption of preprint-based publication systems in Indonesian research, focusing on SSRN First Look and Google Scholar (GS) from novices researchers' perspective in 3 based themes e.g., Benefit, Awareness, and Expectation. SSRN First Look has been vital in promoting open science, serving as a repository for diverse scientific documents. It excels in quickly and transparently disseminating research, especially beneficial for novice researchers. The research reveals the impact of SSRN First Look in facilitating the rapid sharing of research globally, including Indonesia. As an emerging force in open science, it has attracted substantial attention, underlining the growing role of preprint servers in modern academia. This survey intentionally invited 77 novice researchers who participated in a publication workshop affiliated with SSRN First Look and GS. The findings emphasize the positive impact of these platforms on the academic community, particularly novice researchers. As we advance further into the digital era, the role of preprint servers in accelerating research dissemination and promoting open scientific communication is indispensable.
References
Dwiyatno, S., Sulistiyono, S., Abdillah, H., & Rahmat, R. (2022). Aplikasi Sistem Informasi Akademik Berbasis Web. PROSISKO: Jurnal Pengembangan Riset dan Observasi Sistem Komputer, 9(2), 83-89.
Balaji, B. P., & Dhanamjaya, M. (2019). Preprints in Scholarly Communication: Re-Imagining Metrics and Infrastructures. Publications, 7(1), 6.
Chiarelli, A., Johnson, R., Pinfield, S., & Richens, E. (2019). Preprints and Scholarly Communication: Adoption, Practices, Drivers and Barriers. F1000Research, 8.
Galbán Rodríguez, E. (2019). Preprints and preprint servers as academic communication tools. Revista Cubana de Información en Ciencias de la Salud (ACIMED), 30(1), 1-27.
Giles, J. (2003). Preprint Server Seeks Way to Halt Plagiarists.
Irawan, D. E., Abraham, J., Multazam, M. T., Rachmi, C. N., Mulyaningsih, I., Viridi, S., & Puradimaja, D. J. (2018). Era baru publikasi di Indonesia: status jurnal open access di Directory of Open Access Journal (DOAJ). Berkala Ilmu Perpustakaan dan Informasi, 14(2), 133-147.
Langston, M., & Tyler, J. (2004). Linking to journal articles in an online teaching environment: The persistent link, DOI, and OpenURL. The Internet and Higher Education, 7(1), 51-58.
Norris, M., Oppenheim, C., & Rowland, F. (2008). Finding open access articles using Google, Google Scholar, OAIster and OpenDOAR. Online Information Review, 32(6), 709-715.
Rahim, R., Irawan, D. E., Zulfikar, A., Hardi, R., Gultom, E. R., Ginting, G., ... & Waruwu, F. T. (2018, April). SSRN First Look and Google Scholar: The Missing Puzzle in Indonesia's Scientific Publishing Workflow. In Journal of Physics: Conference Series (Vol. 1007, No. 1, p. 012032). IOP Publishing.
Shih, I. (2018). Indonesian scientists embrace preprint server. Nature, 553(7687).
Sorokina, D., Gehrke, J., Warner, S., & Ginsparg, P. (2006, December). Plagiarism detection in arXiv. In Sixth International Conference on Data Mining (ICDM'06) (pp. 1070-1075). IEEE.
Tennant, J., Bauin, S., James, S., & Kant, J. (2018). The evolving preprint landscape: Introductory report for the Knowledge Exchange working group on preprints.
Hirai, J., Raghavan, S., Garcia-Molina, H., & Paepcke, A. (2000). WebBase: A repository of web pages. Computer Networks, 33(1-6), 277-293.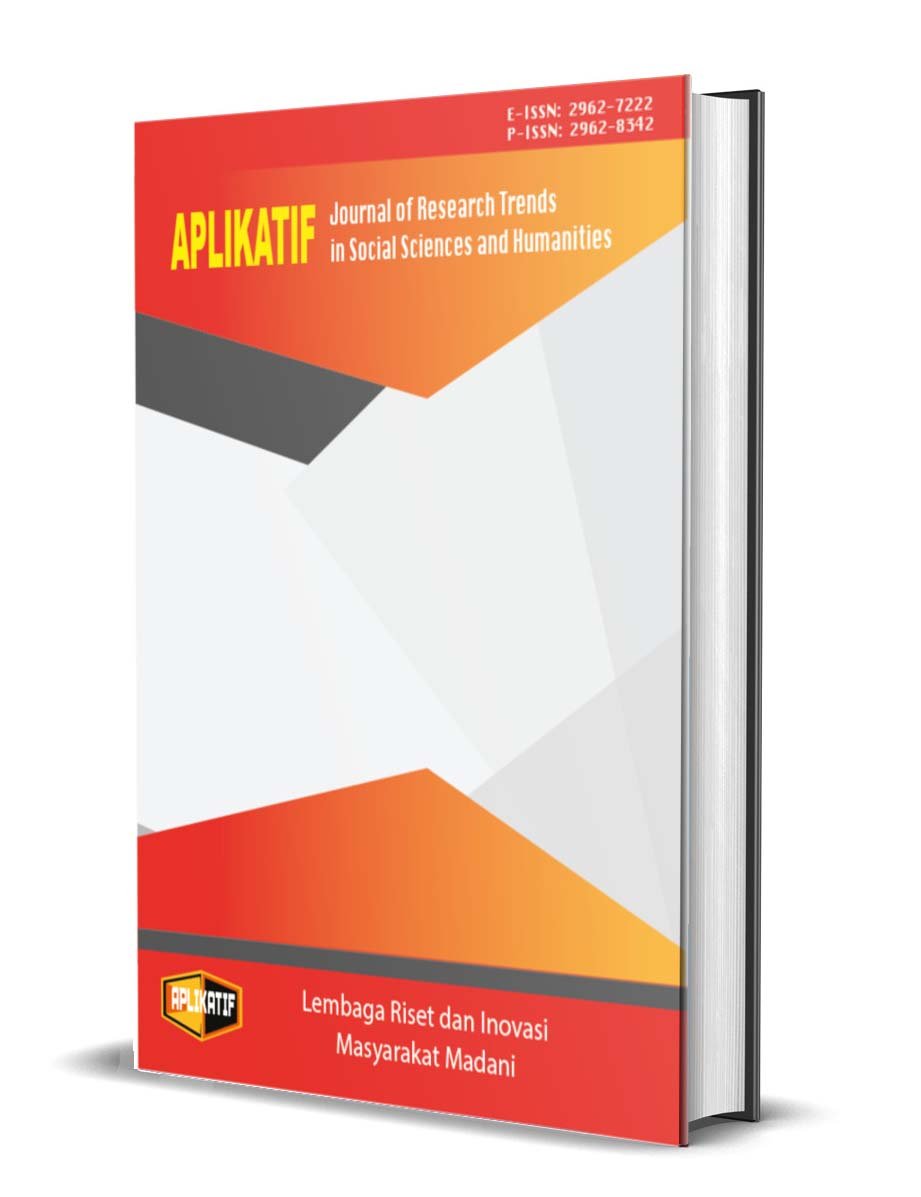 Downloads
How to Cite
Radiana, S. P., Lee, K., Yandra, A., Filtri, H. ., & Supasa, A. Y. (2023). Recognizing Friendly Preprint Servers and Indexation: SSRN First Look and Google Scholar Data base for Novice Researchers. APLIKATIF: Journal of Research Trends in Social Sciences and Humanities, 2(2), 67–76. https://doi.org/10.59110/aplikatif.v2i2.254
License
Copyright (c) 2023 Sonia Permata Radiana, Kenan Lee, Alexander Yandra, Heleni Filtri, Aprilia Yunda Supasa
This work is licensed under a Creative Commons Attribution-ShareAlike 4.0 International License.
| Abstract views: 29 / PDF downloads: 22