The Influence of Height on Self-Confidence in Students
Keywords:
self-confidence, student's, height
Abstract
Confidence is the capital that is owned by every individual in an effort to actualize themselves, one of the factors that influence self-confidence is height. The purpose of this study was to find out whether height has an influence on self-confidence. This research method is descriptive quantitative. The population in this study were 266 students of the Communication Studies Program at Mercu Buana University, Yogyakarta, with a sample of 116 respondents using a probability sampling technique. The instruments used in this study were height indicators and self-confidence questionnaires based on Lauster's theory (2012). The data obtained were then analyzed using the Pearson's technique. The results of the study found that most of the respondents had low self-confidence, namely 50.9% and had above average height, namely 68.1%. The results of the regression analysis obtained a significance value of 0.002 (p <0.05) and an r square of 8.1% which indicates that there is an effect of height on self-confidence. In conclusion, there is an effect of height on self-confidence of 8.1%, while 90.9% is influenced by other variables. Suggestions for future researchers are to be able to follow up on other variables that affect self-confidence.
References
Amma, D. S. R., Widiani, E., & Trishinta, S. M. (2017). Hubungan citra diri dengan tingkat kepercayaan diri remaja di SMKN 11 Malang kelas XI. Nursing News: Jurnal Ilmiah Keperawatan, 2(3).
Bostock, B. (2019). Ranked: The countries with the shortest people in the world. Insider.Com. https://www.cnnindonesia.com/gaya-hidup/20220928143742-284-853762/urusan-tinggi-badan-indonesia-nomor-182-di-dunia#:~:text=Ternyata rata-rata tinggi badan,dengan penduduk terpendek setelah Kamboja.
Denich, I. (2016). Konsep Kepercayaan Diri Remaja Putri | denich | Jurnal EDUCATIO: Jurnal Pendidikan Indonesia. Jurnal EDUCATIO: Jurnal Pendidikan Indonesia, 2, Vol 2-No 2. https://jurnal.iicet.org/index.php/j-edu/article/view/72
Fitri, E., Zola, N., & Ifdil, I. (2018). Profil Kepercayaan Diri Remaja serta Faktor-Faktor yang Mempengaruhi. JPPI (Jurnal Penelitian Pendidikan Indonesia), 4(1), 1–5. https://doi.org/10.29210/02017182
Hardinsyah, H., Damayanthi, E., & Zulianti, W. (2008). Hubungan Konsumsi Susu Dan Kalsium Dengan Densitas Tulang Dan Tinggi Badan Remaja. Jurnal Gizi Dan Pangan, 3(1), 43. https://doi.org/10.25182/jgp.2008.3.1.43-48
Komara, I. B. (2016). Hubungan antara Kepercayaan Diri dengan Prestasi Belajar dan Perencanaan Karir Siswa SMP. PSIKOPEDAGOGIA Jurnal Bimbingan Dan Konseling, 5(1), 33. https://doi.org/10.12928/psikopedagogia.v5i1.4474
Sandjaja, N., & Soekatri, M. Y. (2014). Kecenderungan Pertumbuhan Tinggi Badan Anak Usia 5-18 Tahun Di Indonesia 1940 – 2010. Gizi Indonesia, 37(2), 79. https://doi.org/10.36457/gizindo.v37i2.153
Santika, I. G. P. N. A., & Subekti, M. (2020). Hubungan Tinggi Badan dan Berat Badan Terhadap Kelincahan Tubuh Atlet Kabaddi. Jurnal Pendidikan Kesehatan Dan Rekreasi, 6(1), 18–24. https://ojs.ikippgribali.ac.id/index.php/jpkr/article/view/601/482
Wahyuni, F., Opod, H., & David, L. (2016). Hubungan tingkat kepercayaan diri dengan obesitas pada siswa-siswi SMA Negeri 7 Manado. Jurnal E-Biomedik, 4(1). https://doi.org/10.35790/ebm.4.1.2016.12144
Yuliani, P. R. R. H., Hidayat, W., & Yuliani, W. (2021). Uji Validitas dan Reliabilitas Angket Kepercayaan Diri. FOKUS (Kajian Bimbingan & Konseling Dalam Pendidikan), 4(5), 367. https://doi.org/10.22460/fokus.v4i5.7257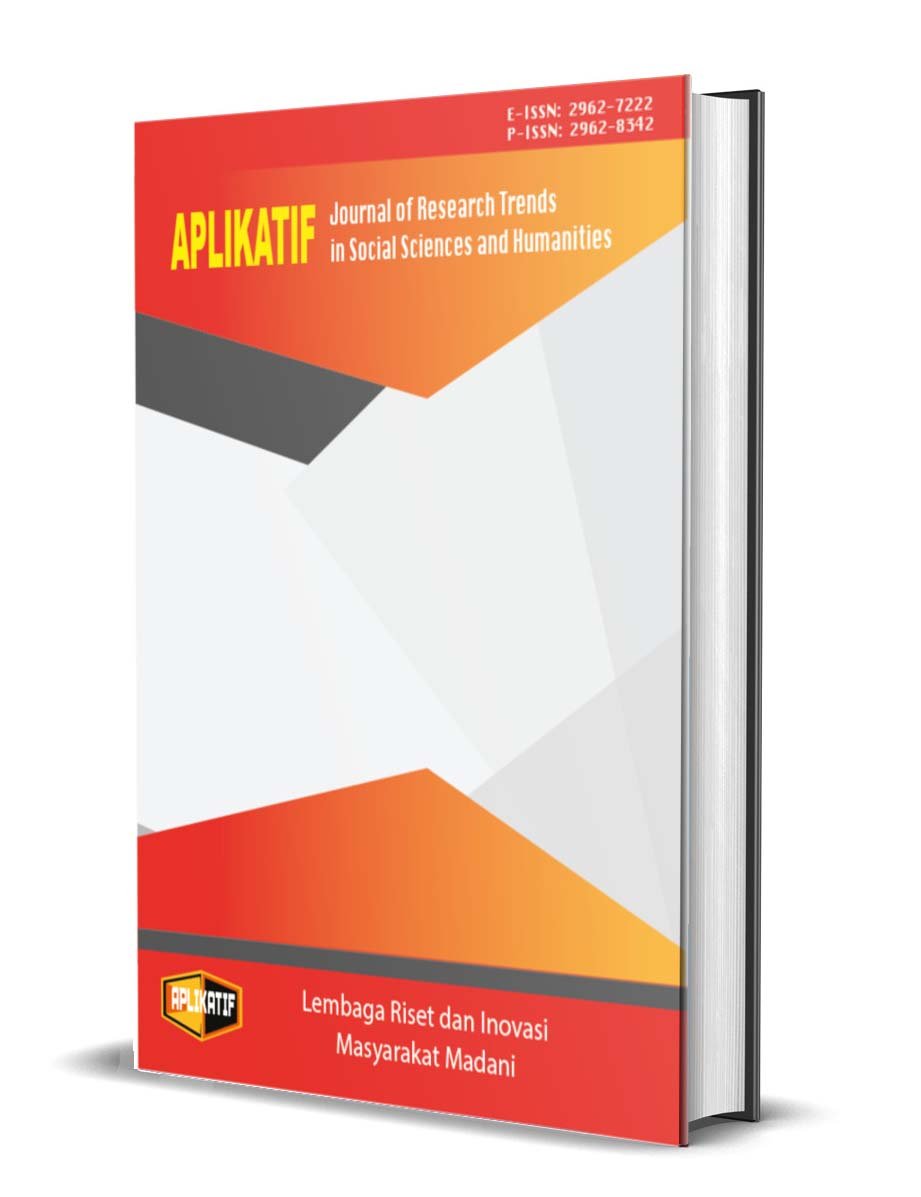 Downloads
How to Cite
Serva, S. G. P., Ray, A. A., Wati, I., & Siregar, U. H. (2023). The Influence of Height on Self-Confidence in Students. APLIKATIF: Journal of Research Trends in Social Sciences and Humanities, 2(2), 91–95. https://doi.org/10.59110/aplikatif.v2i2.126
License
Copyright (c) 2023 Samuel Gerardo Putera Serva, Algani Adam Ray, Irma Wati, Ummu Habibah Siregar
This work is licensed under a Creative Commons Attribution-ShareAlike 4.0 International License.
| Abstract views: 53 / PDF downloads: 40