E-Learning Application Training for AL-SAFITRI Vocational School Teachers in South Buton Regency
Keywords:
E-Learning, Community Service, Moodle, Training
Abstract
Combining face-to-face meetings, in this case in class, with electronic learning can increase the contribution and interactivity between students. Through face-to-face students can get to know fellow students and their accompanying teachers. This familiarity greatly supports virtual collaborative work. Improving the quality of education at SMK 1 Al-Safitri is one of them by conducting online learning (in the network). E-Learning can be interpreted as a science of learning without having to use printed paper/hand out the material presented. On average, people working in the field of e-learning, especially from the fields of education, psychology, and computer science, know and use Moodle. teacher accounts that provide teaching topics or provide other subject matters besides being able to provide teaching topics there are several advantages of this Moodle LMS, namely there is a quiz feature, or videos.
References
Ayu, M., Sari, F. M., & Muhaqiqin, M. (2021). Pelatihan Guru dalam Penggunaan Website Grammar sebagai Media Pembelajaran Selama Pandemi. Al-Mu'awanah: Jurnal Pengabdian Kepada Masyarakat, 2(1), 49–55.
Batubara, H. H. (2017). Pengembangan Media Pembelajaran Matematika berbasis Android untuk Siswa SD/MI. Muallimuna: Jurnal Madrasah Ibtidaiyah, 3(1), 12–27.
Daryanto. (2011). Media Pembelajaran. Yogyakarta: Gaya Media
Harie, S., Rizkiyah, N., & Narsih, D. (2020). Pengaruh Metode E-Learning Menggunakan Cisco Webex terhadap Pendidikan BioPreneur di SMA Bakti Idhata. SINASIS 1(1), 587–596. http://proceeding.unindra.ac.id/index.php/sinasis/article/view/4083
Herayanti L., Fuadunnazmi M., dan Habibi (2012). Pengembangan media pembelajaran berbasis moodle pada matakuliah fisika dasar. Jurnal Cakrawala Pendidikan, Juni 2017, Th. XXXVI, No. 2
Irawan, R., & Surjono, H. D. (2018). Pengembangan e-learning berbasis moodle dalam peningkatkan pemahaman lagu pada pembelajaran bahasa inggris. Jurnal Inovasi Teknologi Pendidikan, 5(1), 1–11. https://doi.org/10.21831/jitp.v5i1.10599
Masfingatin, T., & Maharani, S. (2019). Computational Thinking : Students On Proving Geometry Theorem. International Journal of Scientific & Technology Research, 8(09), 2216– 2223.
Maharani, S., Kholid, M. N., Pradana, L. N., & Nusantara, T. (2019). Problem Solving in the Context of Computational Thinking. Infinity Journal of Mathematics Education, 8(2), 109– 116.
Muhammad, H., R. Eka Murtinugraha, & Sittati Musalamah. (2020). Pengembangan Media Pembelajaran E-Learning Berbasis Moodle Pada Mata Kuliah Metodologi Penelitian. Jurnal PenSil, 9(1), 54–60. https://doi.org/10.21009/jpensil.v9i1.13453
Muhamad Iksan, Wa Ode Alzarliani, Samritin Samritin, Azaluddin Azaluddin, Muhammad Awaluddin (2023). Workshop and Assistance on the Utilization of E-Learning at the Universitas Muhammadiyah Buton. Jurnal Pengabdian Masyarakat, Vol. 2, No. 1 (2023): Januari, pp. 38-43. https://edumediasolution.com/index.php/society
Ngibad, K., Herawati, D., Ekawati, E. R., & Pradana, M. S. (2020). Pelatihan E-learning berbasis Moodle untuk Dosen-Dosen Fakultas Ilmu Kesehatan Universitas Maarif Hasyim Latif Sidoarjo. Darmabakti : Jurnal Pengabdian Dan Pemberdayaan Masyarakat, 1(1), 13–18. https://doi.org/10.31102/darmabakti.2020.1.1.13.-18
Setiyorini, S., Patonah, S., & Murniati, N. A. N. (2017). Pengembangan Media Pembelajaran Moodle. Jurnal Penelitian Pembelajaran Fisika, 7(2), 156–160. https://doi.org/10.26877/jp2f.v7i2.1311
Zyainuri, Z., & Marpanaji, E. (2013). Penerapan e-learning moodle untuk pembelajran siswa yang melaksanakan prakerin. Jurnal Pendidikan Vokasi, 2(3), 410–426. https://doi.org/10.21831/jpv.v2i3.1046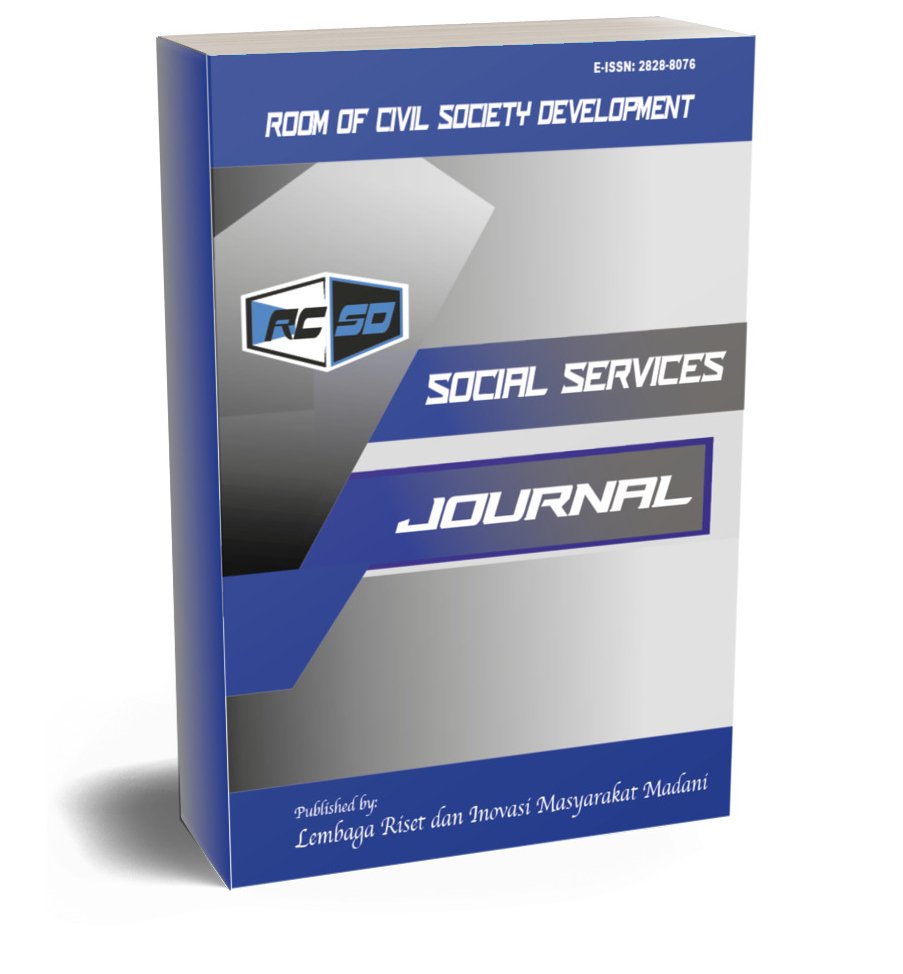 Downloads
How to Cite
Wiwi, M. H., & Awaluddin, M. . (2023). E-Learning Application Training for AL-SAFITRI Vocational School Teachers in South Buton Regency . Room of Civil Society Development, 2(1), 34–40. https://doi.org/10.59110/rcsd.v2i1.155
License
Copyright (c) 2023 Muhammad Hibrian Wiwi, Muhammad Awaluddin
This work is licensed under a Creative Commons Attribution-ShareAlike 4.0 International License.
| Abstract views: 38 / PDF downloads: 11