Konfigurasi Aplikasi Raport Digital Kementerian Agama di Madrasah Aliyah Negeri 1 Baubau
Keywords:
Madrasah, RDM, IP Publik
Abstract
Kementerian Agama mewajibkan setiap Madrasah menerapkan Raport Digital Madrasah sebagai pengolahan raport yang dapat diakses dari luar sekolah dengan Aplikasi RDM, diharapkan setiap guru dapat mengimputasi nilai dengan memanfaatkan jaringan Komputer yaitu internet. Aplikasi RDM dapat mendukung program Madrasah Digital di Kementerian Agama, guna memberikan pelayanan yang cepat, tepat dan akurat kepada seluruh warga madrasah khususnya di Madrasah Aliyah Negeri 1 Baubau. Namun demikian dalam implementasinya, aplikasi RDM yang diluncurkan belum sepenuhnya dapat langsung digunakan oleh pihak madrasah (mitra). Mempertimbangkan keterbatasan pengetahuan mitra dalam penggunaan aplikasi RDM,  maka pengabdian ini dilakukan sehingga mitra dapat menggunakan aplikasi ini secara optimal. Aplikasi rapot digital Madrasah di Madrasah Aliyah Negeri 1 Baubau menggunakan private server menggunakan jaringan indihome dengan IP Publik yang disediakan oleh jasa telekomunikasi.
References
Aisidah, S., & Anam, S. (2020). Pendampingan Aplikasi Rapor Digital di Madrasah Ibtidaiyah Miftahul Jinan Wonoayu Sidoarjo. EL-BANAT: Jurnal Pemikiran dan Pendidikan Islam, 10(2), 254–279. https://doi.org/10.54180/elbanat.2020.10.2.254-279
Karim, R., Sumendap, S. S., & Koagouw, F. V. I. A. (2016). Pentingnya Penggunaan Jaringan Wi-Fi dalam Memenuhi Kebutuhan Informasi Pemustaka Pada Kantor Perpustakaan Dan Kearsipan Daerah Kota Tidore Kepulauan. Acta Diurna Komunikasi, 5(2). https://ejournal.unsrat.ac.id/v3/index.php/actadiurnakomunikasi/article/view/11732
Rofiq, M. H., & Nadliroh, N. A. (2022). Analisis Evaluasi Pembelajaran Aqidah Akhlak Dalam Sistem Kredit Semester di Madrasah Tsanawiyah Cerdas Istimewa Amanatul Ummah. FATAWA: Jurnal Pendidikan Agama Islam, 2(1), 70–92. https://doi.org/10.37812/fatawa.v2i1.269
Salem, Muh. A., & Samad, Y. A. (2021). Implementasi Penilaian Hasil Belajar Siswa Berbasis Aplikasi Raport Digital (ARD) Di MTs Negeri Kota Kupang. SATESI: Jurnal Sains Teknologi Dan Sistem Informasi, 1(2), 79–84. https://doi.org/10.54259/satesi.v1i2.40
Sonia, N. R. (2020). Implementasi Sistem Informasi Manajemen Pendidikan (Simdik) dalam Meningkatkan Mutu Pendidikan di Madrasah Aliyah Negeri 2 Ponorogo. Southeast Asian Journal of Islamic Education Management, 1(1), 94–104. https://doi.org/10.21154/sajiem.v1i1.18
Syahindra, W. (2015). Perancangan dan Implementasi Router Mikrotik Pada Infrastruktur Jaringan Komputer Internet dengan Media Transmisi Wired dan Nirkabel (Studi Kasus : Unit TIPD STAIN Curup). http://repository.iaincurup.ac.id/30/
Warsah, I., & Habibullah, H. (2022). Implementasi Evaluasi Hasil Belajar Pendidikan Agama Islam di Madrasah. Journal of Education and Instruction (JOEAI), 5(1), 213–225. https://doi.org/10.31539/joeai.v5i1.3595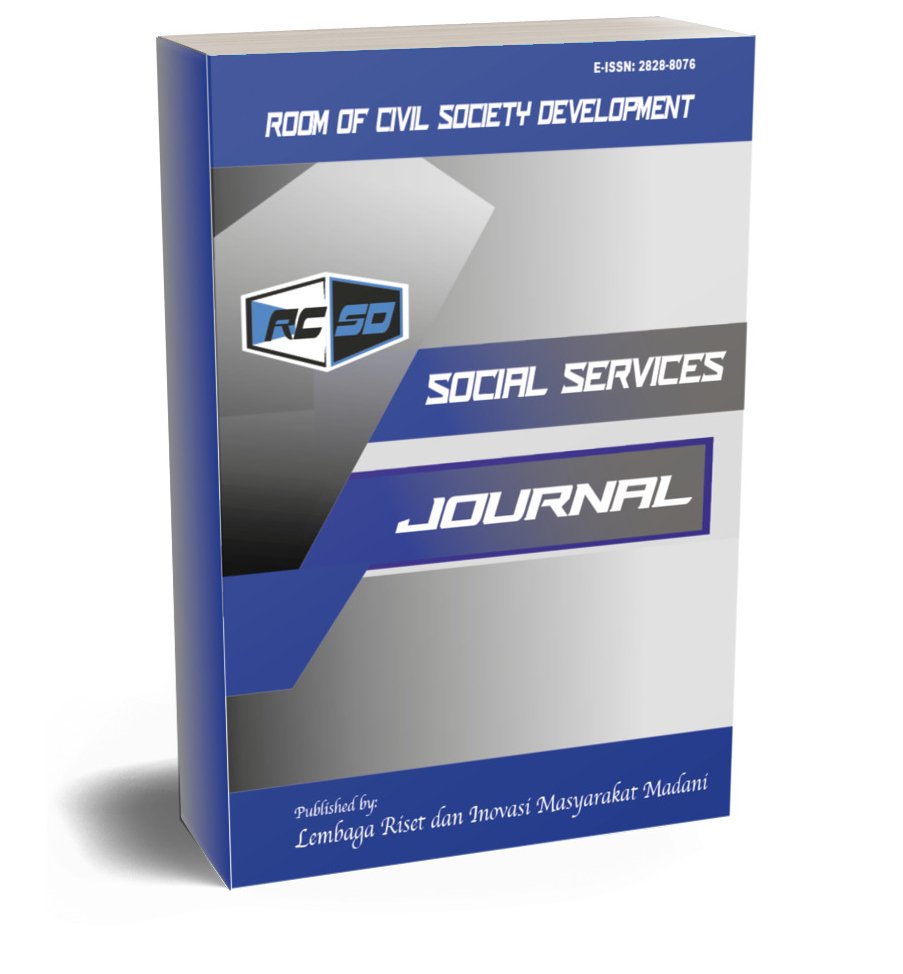 Downloads
How to Cite
Darmawan, D., Suherman, L. O. A., & Rifaldi, R. (2023). Konfigurasi Aplikasi Raport Digital Kementerian Agama di Madrasah Aliyah Negeri 1 Baubau. Room of Civil Society Development, 2(1), 23–33. https://doi.org/10.59110/rcsd.v2i1.156
License
Copyright (c) 2023 Darmawan Darmawan, La Ode Achmad Suherman, Rifaldi Rifaldi
This work is licensed under a Creative Commons Attribution-ShareAlike 4.0 International License.
| Abstract views: 90 / PDF downloads: 31